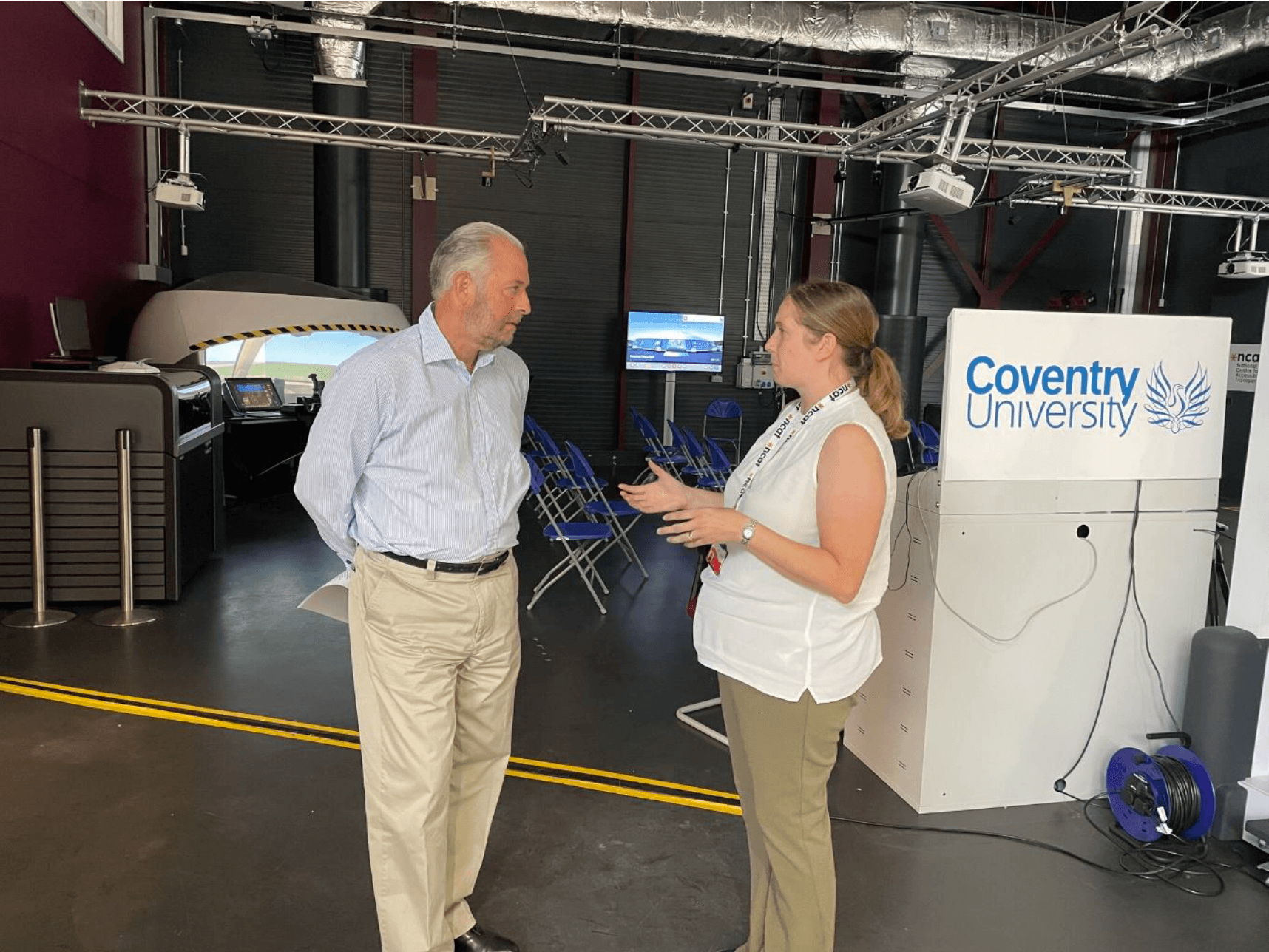 This week, the National Centre for Accessible Transport (ncat) was visited by the Motability board – we were delighted to host them at Coventry University and to share with them the work of the Centre.
Kay Atkin, our postgraduate researcher in accessible transport, presented the latest findings from her work in accessible air travel; we look forward to this impactful work continuing.
Many thanks to those who attended for their valuable insights and support; we share a common goal to ensure future transport is accessible to all.