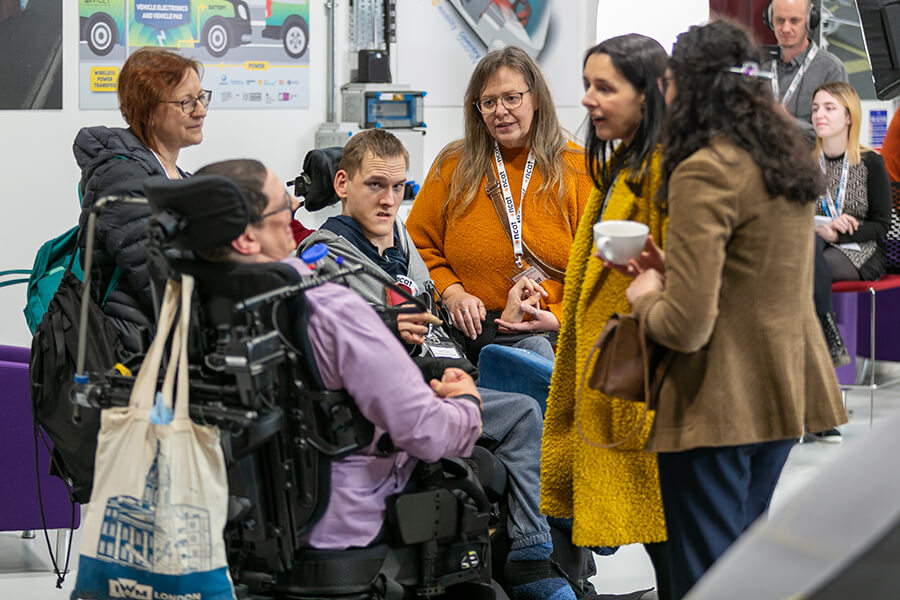 The National Centre for Accessible Transport (ncat) invites disabled people to join the newly established Community of Accessible Transport (CAT) panel, which lies at the heart of the centre to ensure their voices and experiences of transport are heard and used to shape the future of transport access.
ncat has created the pan-disability CAT panel for disabled people to take part in research projects by sharing their experiences. This may involve answering an initial questionnaire, or taking part in further investigations such as individual interviews, surveys, participating in focus groups, and or being part of wider discussions, all focussed on providing lived examples of the transportation challenges faced by disabled people. These findings will help lead the work of the consortium of six specialist organisations and shape ncat's research and development projects.
Joining the CAT panel is simple. All you need to do is complete the survey questionnaire via www.ncat.uk/join-our-panel
After completing the initial questionnaire, CAT panel members who choose to will then also be offered opportunities to work with industry and policy partners to influence and co-design projects and solutions to the transport challenges they face. Panel members are free to choose which projects they get involved in and there is never an obligation to take part. Participants will be invited to share any access needs to ensure research methods will be accessible.
Research shows that despite advances in transport design and legislation, disabled people still take 38% fewer journeys than non-disabled people due to challenges still faced across the range of transport modes, and this figure has barely changed in the last decade. This inequality, called the transport accessibility gap, results in disabled people experiencing challenges in accessing healthcare, education, employment and social opportunities.
The personal experiences of disabled people are central to shaping how transport systems are designed. Members of the CAT will be able to share ideas, learn from one another and become part of solutions that aim to transform the ways in which transport is used by the disabled community.
"We invite disabled people to our panel, and we welcome their input, whatever their disabled experience, to help shape the future of accessible transport in the UK, as we strive to close the existing accessibility gap."
Paul Herriotts, Director of the National Centre for Accessible Transport, Coventry University
"Disabled people are the ultimate experts in accessible transport.
In creating this panel, we are putting that essential lived experience at the very heart of everything ncat does. There is nothing we can create or put in place without the thorough testing and input of this panel. Through our fifty years of research with disabled people, we know that creativity, resilience and collaboration is often used to overcome daily challenges, and we look forward to harnessing these skills in our work together on the CAT panel.
Gordon McCullough, CEO of Research Institute for Disabled Consumers
"Transport plays a vital role in quality of life for all people, yet disabled people experience so many different challenges when trying to access adequate transport. Ensuring our voices are heard is extremely important as our lived experiences can help influence design, technology, policy and infrastructure."
Stephanie McPherson-Brown, Transport User
To find out more and join the CAT panel, simply complete the survey questionnaire via www.ncat.uk/join-our-panel