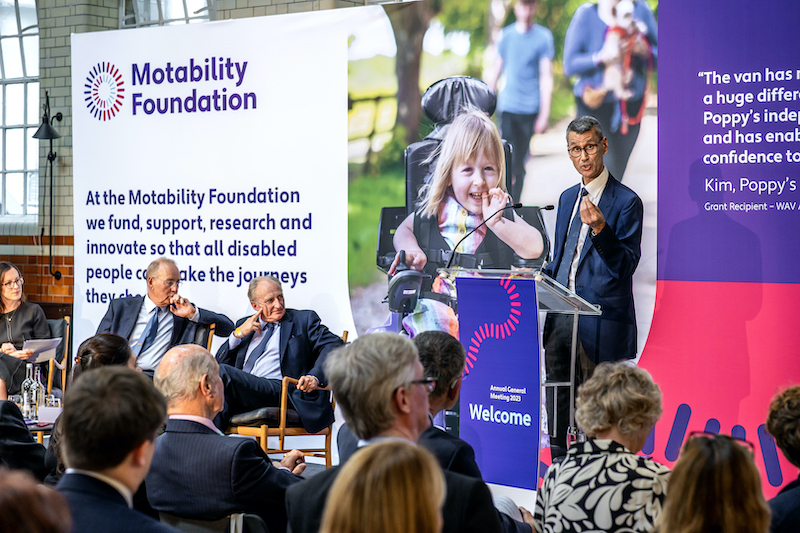 Paul Herriotts was delighted to present at the Motability Foundation's AGM held at the Science Museum in London on 28 September.
He presented the progress ncat has made to date in its aim to make future transport accessible and also took the opportunity to thank the Foundation for its' continued support of this ambitious initiative.
The work of ncat to date was very well received, and Paul was also able to inform and remind the audience that we are encouraging disabled people, along with families and carers, to sign up to the Community of Accessible Transport Panel, via
ncat.uk/get-involved/join-our-panel/
to ensure we build the body of participants to support and direct to direction of ncat's research and the co-creation of transport solutions.